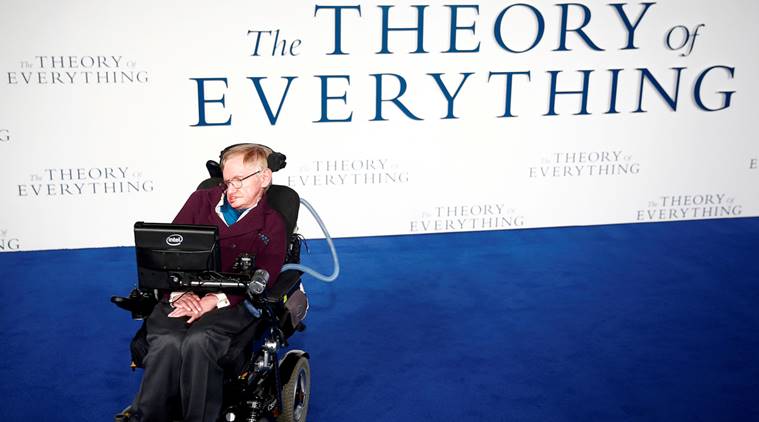 Stephen Hawking at the UK premiere of the film "The Theory of Everything" which is based on his life, at a cinema in central London. (Reuters/File)
The world-renowned scientist, physicist, and author Stephen William Hawking, who came to symbolise the limitless potentials of human mind even in face of adversities, died on Wednesday at the age of 76 at his home in Cambridge, UK. The physicist was diagnosed with a motor neurone disease at the age of 21. "At the time, I thought my life was over and that I would never realise the potential I felt I had. But now, 50 years later, I can be quietly satisfied with my life," he wrote in his 2013 memoir  My Brief History.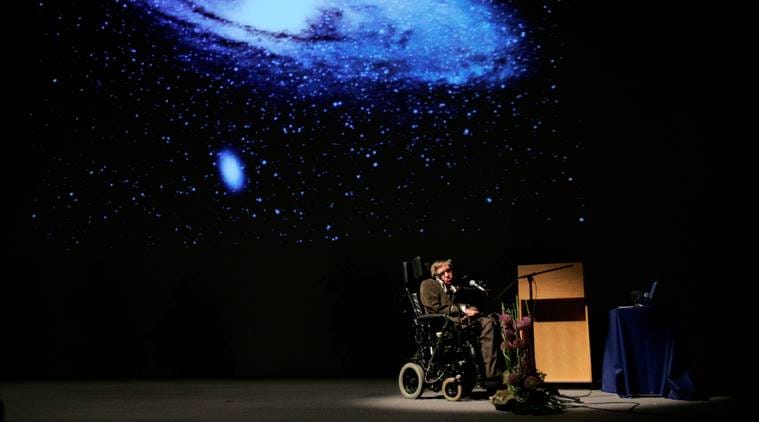 Stephen Hawking delivers a lecture on "The Origin of the Universe" at the Heysel conference hall in Brussels. (Reuters/File)
Here's a timeline of the life of modern cosmology's brightest star:
January 8, 1942: Born in Oxford to Frank Hawking, a biologist, and Isobel Hawking, a medical research secretary, Stephen William Hawking was the eldest of four children born.
1952: He started attending St. Albans School.
1959: Hawking received a scholarship to attend University College, Oxford, from which he graduates with a degree in Natural Science.
1962: He began his graduate research in cosmology at Cambridge University.
1963: The physicist was diagnosed with the degenerative nerve disorder ALS, or Lou Gehrig's disease, at the age of 21. At the time, he was given two years to live.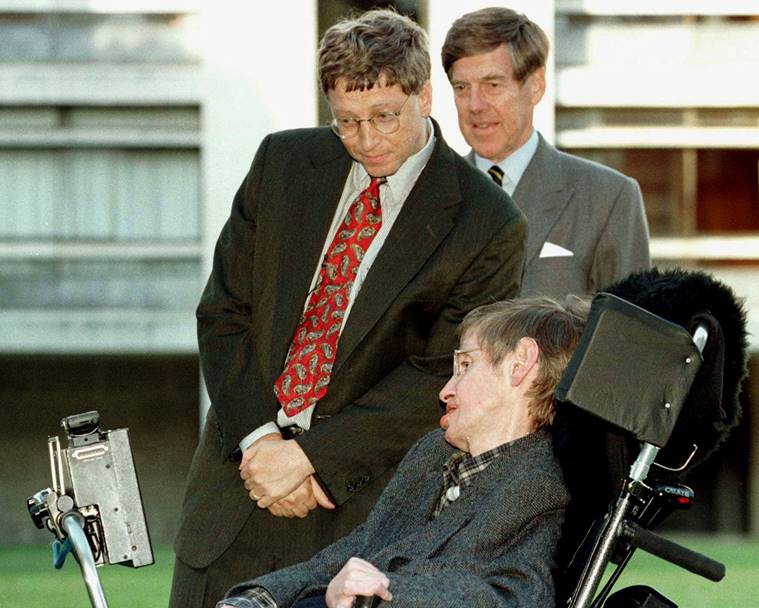 Microsoft President Bill Gates (L), accompanied by University Vice-Chancellor Professor Alec Broers, meeting Professor Stephen Hawking on a visit to Cambridge University. (Reuters/File)
July 14, 1965: Hawking married his high-school sweetheart, Jane Wilde, a modern languages student he met at Cambridge.
1967: The couple's first son, Robert, is born.
1970: They have their second child, Lucy.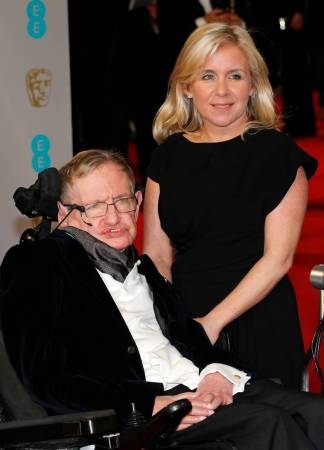 Stephen Hawking with his daughter Lucy (Reuters/File)
1974: Hawking becomes one of the youngest people to receive the honour of being elected as a fellow of the Royal Society at age 32.
1979: Hawking becomes Lucasian Professor of Mathematics at Cambridge, a prestigious position once held by Isaac Newton. Hawking held the post until 2009. Jane gives birth to a third child, Timothy.
1985: After being diagnosed with pneumonia, Hawking survived an operation but lost what remained of his speech. The following year, He started communicating through the electronic voice synthesizer that gave him his trademark robotic "voice."
1988: The celebrated book "A Brief History of Time" is published and it becomes an instant best-seller. The book on cosmology aimed at the general public reportedly sold more than 10 million copies, although Hawking was aware that it was dubbed "the most popular book never read."
1989: Hawking was made a Companion of Honor by Queen Elizabeth II.
1995: He separated from his first wife and married his nurse, Elaine Mason.
2007: Divorced Elaine Mason.
2009: Former US President Barack Obama presented Medal of Freedom to Hawking.
2014: Hawking's name becomes more popular after Oscar-winning biopic The Theory of Everything is released. Based on the memoir Travelling to Infinity: My Life with Stephen by Jane Hawking, the movie has Eddie Redmayne playing the role of Stephen Hawking.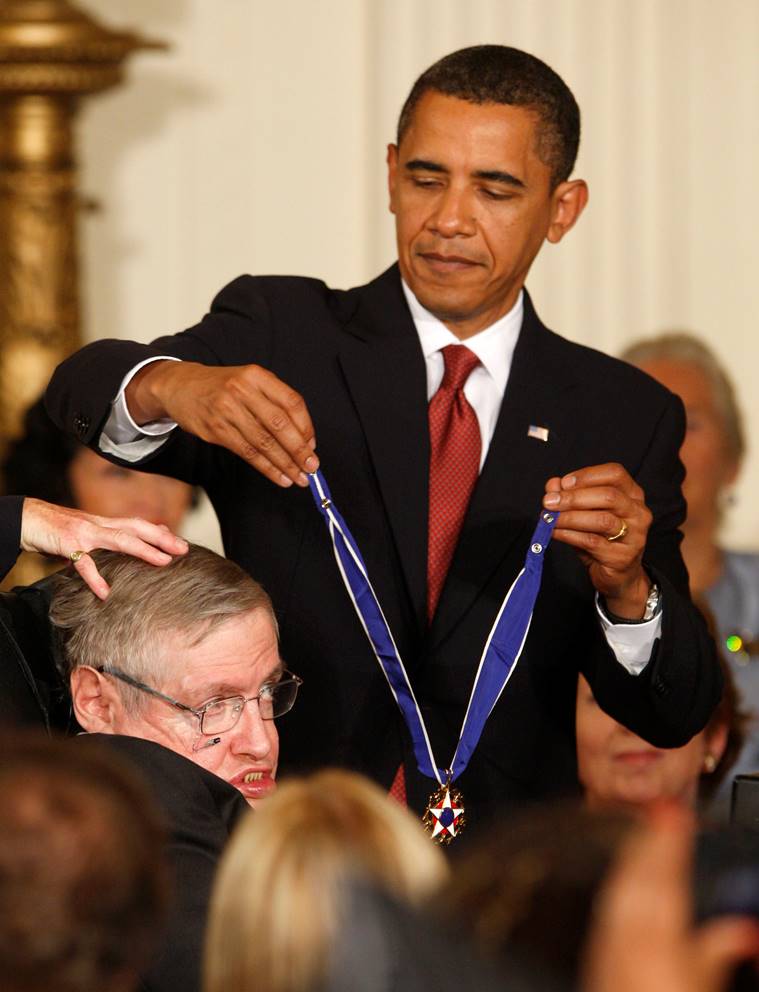 Barack Obama presents the Medal of Freedom to scientist Stephen Hawking during a ceremony in the East Room of the White House in Washington in 2009. (Reuters/File)